The Reigate Puzzle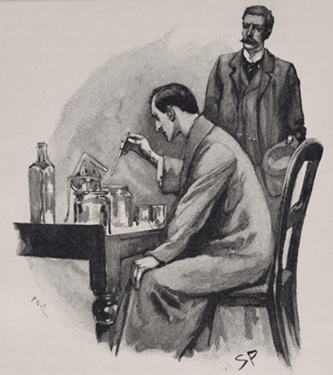 This story begins in a similar way as "The Adventure Of The Devils Foot". Sherlock is ill from over working himself and is on a vacation in the country at one of Watsons friends (Colonel Hayter) house near Reigate in Surrey. While there Sherlock and Watson learn of a curious burglary where the robber stole strange items of no value, an odd volume of Pope's Homer, two plated candlesticks, an ivory letter weight, a small oak barometer, and a ball of twine were stolen from the house of Mr. Acton.
The very next morning after Sherlock and Watson learn of the curious event they learn that a murder has been committed!  William the coachman was shot through the heart around midnight at the Cunninghams place.
Ad blocker interference detected!
Wikia is a free-to-use site that makes money from advertising. We have a modified experience for viewers using ad blockers

Wikia is not accessible if you've made further modifications. Remove the custom ad blocker rule(s) and the page will load as expected.